Export Michigan
Developed jointly by Michigan Economic Development Corporation's (MEDC's) Export Office and the International Business Center (IBC) in the Broad College of Business at Michigan State University to assist Michigan businesses successfully begin exporting and expand upon their success.
This site is sponsored by: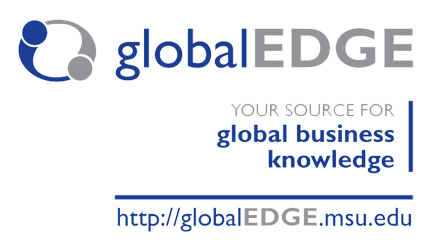 Created by the International Business Center at Michigan State University (IBC), globalEDGE™ is a knowledge web-portal that connects international business professionals worldwide to a wealth of information, insights, and learning resources on global business activities. Partially funded by a U.S. Department of Education Title VI B grant (CIBE program), globalEDGE™ is your source for global business knowledge.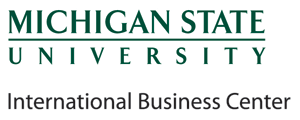 The International Business Center (IBC) in The Eli Broad Graduate School of Management at Michigan State University was designated in 1990 as a National Resource Center by the U.S. Department of Education (i.e., a Center for International Business Education and Research). The mission of IBC is to leverage our leading-edge competencies to provide superior education, research, and assistance to businesses, public policy makers, academics, and students on issues of importance to international trade and global competitiveness using our guiding principles as the foundation.

We market Michigan and provide the tools and environment to drive job creation and investment.